HotSauceDaily.com turns 7 years old
We've been writing about hot sauces, bbq sauces and spicy recipes for 7 years now.
Hot Sauce Daily celebrates 7 years
Our first review post was about Lingham's Hot Sauce on April 15, 2007.
Back then, the blog looked like this: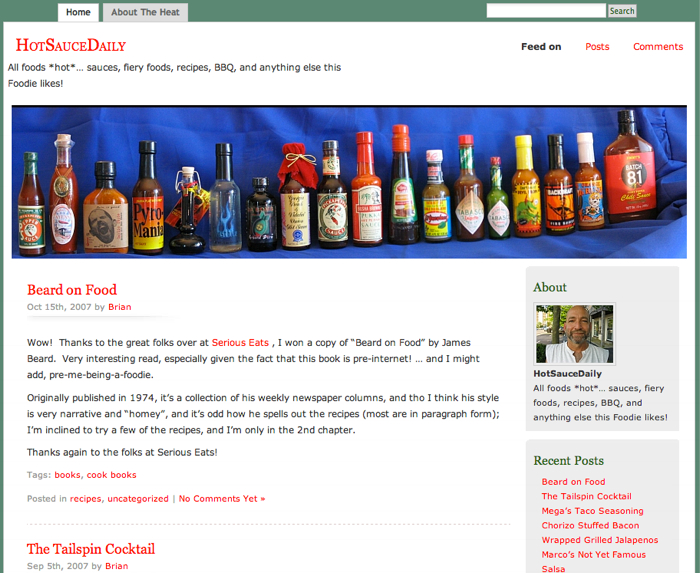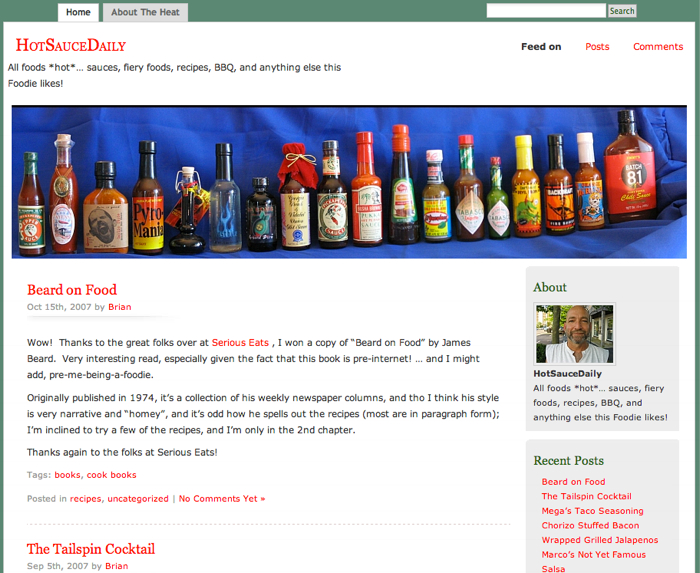 We've posted over 450 articles and have close to 5,000 comments to date. It's been fun and we thank you for reading along with us!
Newsletter Updates now with MailChimp
Hopefully, with no glitches, you are now receiving our "updates" or newsletter via MailChimp. If you have any issues with the email updates, please let me know at [email protected].
Please understand that you may receive this post via email twice… once from the old system and once from MailChimp. This won't happen again… I hope! 🙂