Fiery Foods Show 2009 Part 2 The Haul
The photo shows the over 55 hot sauces, condiments and other items I bought at the Fiery Foods Show.
As you can see, I've got my work cut out for me! Fun times ahead.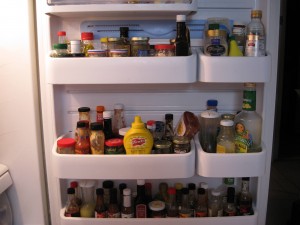 But first, I'll have to clean out some old bottles from the fridge before I start opening the new stuff.
Check out the bottom shelf!