A view of wings from a Pittsburgh blogger
WEEK OF WINGS IV – Day 5 – A Pittsburgh view…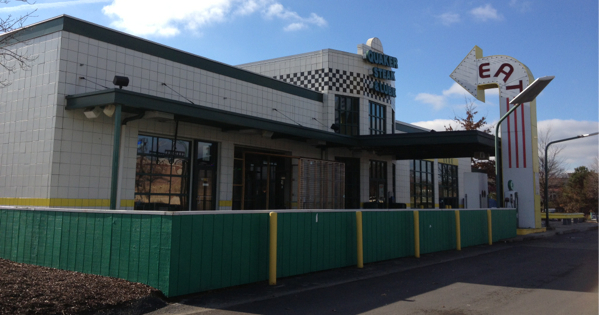 And now for something completely different.
Our friend Scott Lindenhurst offered to write a post about wings from the viewpoint of a Pittsburgh sauce reviewer. Having never been to Pittsburgh, I was happy to read his thoughts about all things wings.
---
Scott Lindenhurst is the owner of Sauce Authority, a website that offers tons of hot sauce reviews, BBQ sauce reviews, sauce recipes and more.
---
If you have a heartbeat and you are an American male, eating wings is more of a common household rite of passage more so than Europeans loving their soccer (yes, soccer, not futbol). So it got me to thinking of my favorite wings and what the go-to sauce I use on mine. It was hard to keep it to just one, so I wanted to explore a few avenues.
First, and probably tops on my list, is a good old-fashioned wing smothered in a dripping, reddish-orangeish hot sauce. I mean when it comes to being a man, this is a no-brainer. I don't care if you can't handle the top-of-the line steaming hot sauce, if you are with the guys and having wings, you can't be that guy who orders mild or something with hardly any kick to it.
So that brings me back to my point of the always-appropriate, always-manly flat out hot wing. Two of my favorite hot wings differ in comparison and where you can get them, the "Supercharged" hot wings from Quaker Steak and Lube here in Pittsburgh (locations all across the country now, but it originated near Pittsburgh) and the homemade wings at my house doused in some Rocky's Hot Sauce.
The "Supercharged" wings have a ton of kick to them but the good thing is you can still take it like a man, just possibly have a napkin to wipe some sweat off after eating them. They are hot, don't get me wrong, but they are deliciously hot. They aren't the type where you can't even fathom taking another bite; they are more like just keep going and going until you finish all of them and then feel the pain!
Rocky's Hot Sauce is a personal favorite of mine when I'm at home deep-frying some wings for a get-together or just when I need a good wing fixin'. Rocky's Original Hot Sauce is the perfect fit to saturate your wings at home because it has the perfect taste to it, a combination of garlic and butter flavor. It is a little thicker than a traditional hot sauce, not the dripping sauce of a Frank's. It has a nice heat and burns the tongue a little, but it is outstanding for both the hot sauce lovers and the ones who can't really stand the burn.
In terms of which wings I prefer to eat, I'm not a fan of the full wing. It is annoying to take it apart and rip it into two 'smaller' wings. So I'm a wind ding kind of guys or bust. No other ways to go about it. They are so much better to dip in hot sauce and they are much easier to handle. Whoever serves the full wings, it just makes it harder on us gougers to dig right in! As they say on ESPN, "C'mon Man!"
I know that many of the national chain restaurants have their special flavor of wings, from Domino's to Wing Street Pizza Hut wings, but I am still a fan of going into the local watering hole to get the wings I crave. They do nothing but deep fry them and throw some hot sauce and rub on them, but I'm ok with that. Have I ever brought my own hot sauce to a bar? You are damn right. When you get to be a local, you can pull that off. I wouldn't advise someone to head into a local dive bar with an unopened bottle of hot sauce and ask for plain wings so they can put their hot concoction together. Good luck with that!
So at this time of the year when everyone is trying to watch what they eat and wings may or may not be on the dinner menu, take it upon yourself to enjoy your wings at least once a week. It won't kill your diet. In fact, for those out there reading this blog, if you don't have some nice hot wings on at least a weekly basis, go ahead and turn in your man card. Anything less is unacceptable.